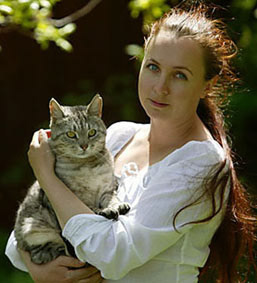 I am Britta Kers a designer from Leksand Sweden. I´m like a cat sweet and purring but with sharp claws.
I got the idea of this page with cat purring from myself experience the healing effect of the cats purring.

I have since filled the page with personal art and photography. I love photography and gardening and the 360 flowers are flowers from my garden. Hope you enjoy and get inspired and don´t hesitate to send me an e mail and tell me what you think.
Best wishes, Britta Kers